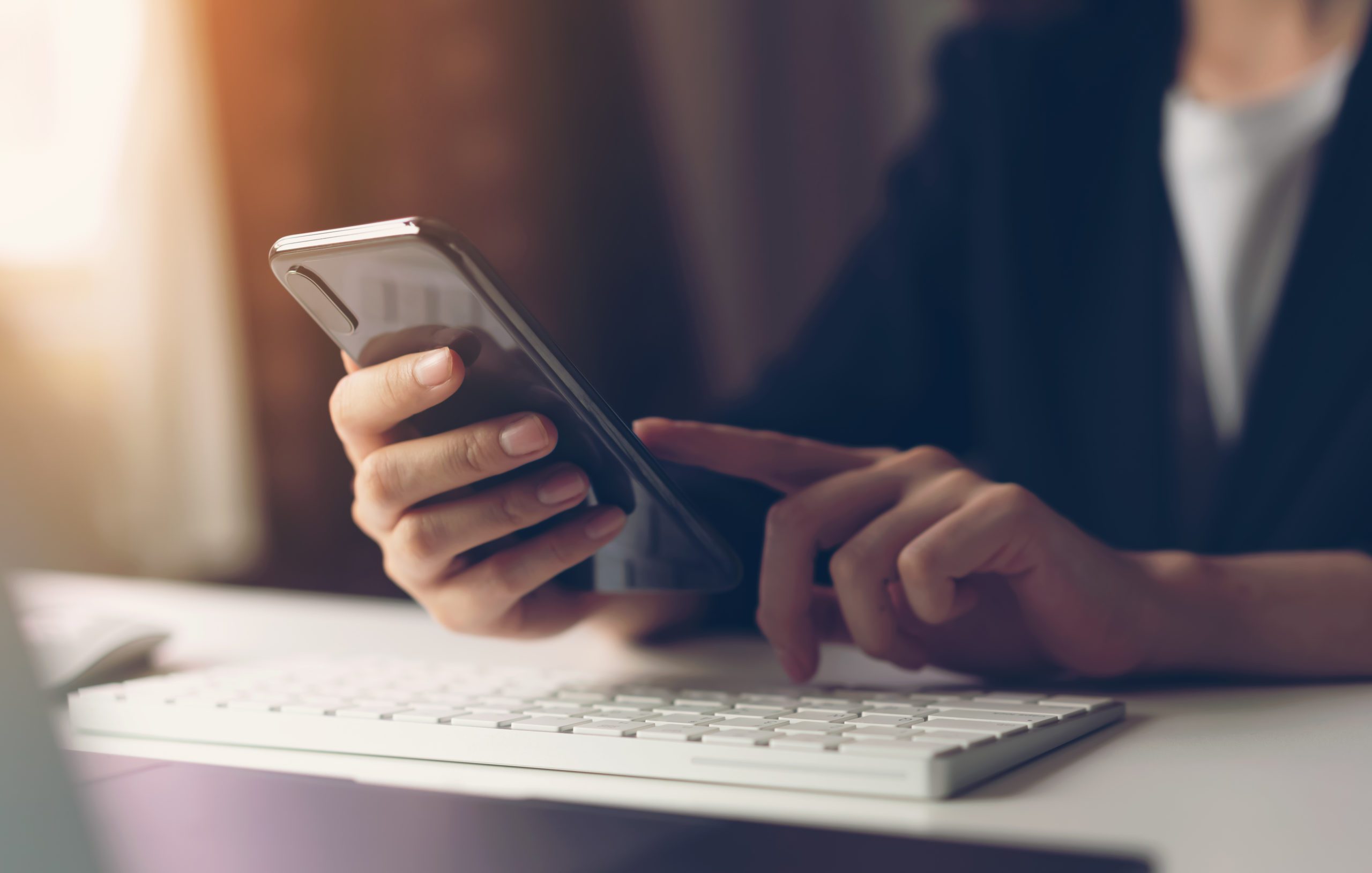 Tips to Understand and Reduce Mobile Device Total Cost of Ownership
For a single mobile device, calculating annual carrier expenses doesn't even begin to scratch the surface of Total Cost of Ownership (TCO). Voice and data, labour, Mobile Device Management (MDM), device hardware and software, and general IT administration and training all factor into this comprehensive annual figure. Below, we examine these costs and how a Managed Mobility Services (MMS) partner can help your program save money.
Voice & Data – €910
As the most obvious and expensive element of TCO, employee voice and data usage can be difficult to control or reduce. Often, internally managed programs rely on carriers to help optimise monthly billing and suggest alternatives. Despite an increasingly competitive carrier market helping to drive prices down, monthly billing totals are on the rise. We've seen an increase of more than 10% in annual per-device voice and data charges over the past two years. Enterprise dependence on mobile technology, the skyrocketing growth of remote workforce's and today's higher monthly data usage are most likely to blame for this increase.
By outsourcing expense management, an organisation can save up to €479 per device on yearly voice and data carrier usage costs. Monthly bill and invoice analyses allows expert MMS teams to compare anticipated voice and data usage to actual numbers, providing significant savings through optimised plans and features that protect programs from under- and over-used minutes or data. Employee usage trends and histories can also be analysed so that groups of end users with similar monthly habits can be placed on pooled or shared plans. Additionally, monitoring each individual line of service results in further maximised savings, as monthly cancellations can be made on unused lines. International travel plans and features can even be automatically added (and removed upon return) as soon as users rack up charges, reducing or eliminating overages entirely.
Labour Costs – €848
Second in annual per-device expenses is labor costs, which includes both the cost of employing internal IT professionals to support mobile users as well as the time taken away from critical initiatives to address mundane mobility tasks. For most programs, end users are the primary drivers of mobility demand and often outpace IT's support capabilities. Unlike traditional IT, enterprise mobility development consistently outpaces internally managed support expertise, leading to operational inefficiencies that increase costs. It's difficult to accurately capture the true value of time taken away from big-picture technology tasks. That's because each company's IT support, business needs, and technological capabilities are unique. Alternatively, what companies are paying their IT professionals can be universally estimated. In 2016, average IT salaries increased by more than five percent. That means per-device labor costs have increased by almost €150 since Gartner's initial report if IT salaries have grown consistently. MMS support enables organisations to free up resources and work smarter due to increased program visibility and analytics capabilities. IT teams and departments free of day-to-day mobility management functions are able to make higher-level decisions regarding enterprise mobility, or even focus their efforts elsewhere. With MMS assistance, IT's role evolves from a reactionary unit to a cutting-edge, business-driving force.
Mobile Device Management (MDM) – €75
MDM software is used to secure, manage, and support mobile devices in an enterprise setting. As security technology continues to evolve, these solutions have become integral for enterprise mobility programs. MDM's secure mobile devices, preventing potential losses or leaks of sensitive company information/data. Unfortunately, this software requires annual licensing fees and complex support. MDM licensing costs have skyrocketed almost as rapidly as demand for this software has over the past few years. Per device, businesses today are hard-pressed to find yearly licenses under €75. And this cost doesn't include any training, support, and/or outsourced management fees that must be factored into budgets. Today, expert MMS companies have partnered with MDM vendors to create one comprehensive solution for customers. From licensing procurement to customized implementation and ongoing management, an MMS partner should be able to navigate this software's complexities and minimise any potential security risks associated with an enterprise mobility program.
Device Hardware & Software – €303
A meteoric rise in both smartphone popularity and functionality within the past few years has dramatically increased annual enterprise mobility software and hardware costs. Organisations have been forced to implement strict program guidelines to combat the growing costs of conducting business and to avoid early device upgrade fees. While software costs vary by business, employee, and device, employee demand for the latest and greatest mobile devices is universal and has resulted in a TCO spike. In fact, the average cost of a device has risen by more than 9% since Gartner's original report. Considering devices are upgraded every two years (and that an additional seven percent of hardware and software spend will go toward lost or stolen device replacement), each employee's device averages more than €303 per year in hardware and software expenses.
An MMS provider can accurately assess enterprise mobility needs and effectively limit mobile devices to role-based requirements, eliminating unnecessary program spend wherever possible. In addition to managing end-user software and applications, MMS partners also provide visibility into carrier upgrade eligibility. This prevents employees from upgrading their devices early and incurring excessive carrier fees or exorbitant purchase costs.
General IT Administration and Training – €84
Internally managed enterprise mobility programs rely on trained IT experts for mobile device development, networking, security, and specialty tasks. Additionally, the prevalence of mobile devices at work today and the growing trend of Bring Your Own Device (BYOD) adoption are responsible for massive increases in both the number and variety of mobile technologies IT teams are now responsible for compared to just a few years ago. These factors have not only increased administration and training costs, but the number of support professionals needed to manage enterprise mobile devices as well. Five years ago, businesses averaged three full-time IT employees per 1,000 mobile devices, but it quickly jumped to four. At that rapid rate, today's figure is at least five support experts per 1,000 devices, requiring an additional €81,370 in annual expenses for Tier 1 support growth.
There's no doubt training and certification costs have risen as a result of increased enterprise device counts and varieties as well. The minimum average cost of today's two-year development, networking, security, and specialty certification exams totals €1,235 per IT expert. This figure, when added to the additional salaries noted above, means per-device IT administration and training costs average more than €84 each year.
Conclusion
So, what do all these numbers mean? In total, the annual cost for an enterprise mobile device adds up to an average of €2,286. That's an increase of €326, or more than 17%, since Gartner's original TCO report in 2012!
Effective support for enterprise mobility programs is essential to ensuring the best possible return on investment. The value of an MMS partnership, as proven by our data, has never been higher. Companies like Touchcom understand mobility's complexities, allowing customers to save on support costs and better optimise IT resources.