Touchcom have proven themselves time and again to be flexible and willing to adapt to Google's requirements. Their customer service is second to none, with their on-site staff regarded as the best mobile support vendors globally. They are proactive in ensuring our users experience minimum downtime and have realised substantial savings across Google's mobile fleet through comprehensive asset management and recognising mobile spend trends. Touchcom exemplify how a vendor relationship works at it's best. I would recommend them without hesitation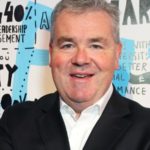 "Des and his team at Touchcom have always provided exceptional customer care and have looked after all our mobile communication needs for the last 25 years. With more and more new mobile technologies coming on stream with added service complications, I could not recommend Touchcom more highly"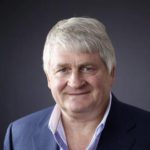 I have worked closely with Touchcom over the last number of years, and they have proven to be a key service partner. Their expertise and knowledge in the managed mobility space has been a superb asset to LinkedIn and our end users. They have always delivered an excellent customer experience over the years, and I would have no hesitation in recommending them as a partner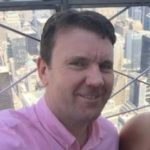 An Introduction To Touchcom
Managed Mobility Service
We simplify the management of your organisation's enterprise Mobile Device Management. Our Managed Mobility Service make life easier for employees, executives, and IT teams. Empower your people with useful DaaS integrations, automation, reporting, and other easy-to-use features. Touchcom's Managed Mobility Service allows your organisation to centralise, comprehend and control the complete lifecycle of every aspect of your mobility program all through one platform.

INNOVATIVE THINKERS
Welcome To Touchcom
At Touchcom Managed Services we provide outsourced Managed Mobility Services (MMS) to clients with a diverse domestic and global mobile fleet.
Read More
An introduction to Touchcom
Managed Mobility Service
Understand what Touchcom can do for you and your Business with our video demonstration outlining our core features and capabilities.
Contact Us @ info@touchcom.ie | tel. +35312157116