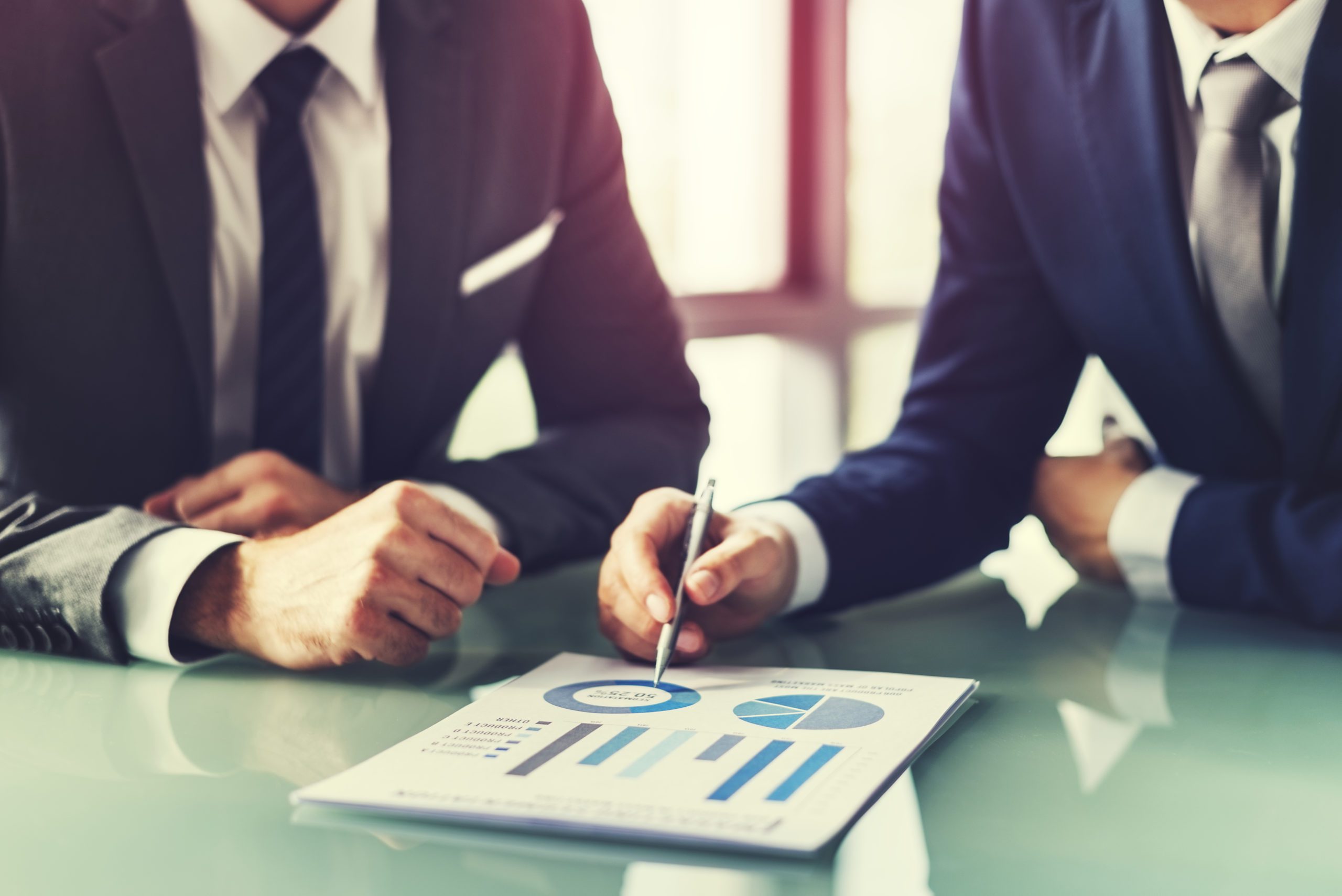 Does your Organisations Enterprise Mobility Checklist look like this?
Enterprise mobility is a complicated, intricately interwoven set of processes and tasks. While each company handles program management differently, there are a few basics that, if handled effectively, maximise employee safety and overall success.
Much like an airline pilot needs to complete a pre-flight checklist to ensure safe passage, mobility program managers need to make sure their complex technology operates safely and effectively as well. Does your enterprise mobility effort check off all the following boxes?
Mobility Policy Enforcement
Most organisations bury their mobility policy deep in corporate archives. Having a policy is easy; communicating and enforcing that policy often requires technology to be enabled. When employees are aware their corporate program is being monitored, a company can avoid frequent upgrade expenses, unusual data consumption, and high roaming charges.
International roaming is responsible for more carrier bill shock than anything else. Employees can quickly rack up bills in the hundreds, thousands, or even tens of thousands of dollars while on trips abroad. Knowing when employees are travelling, finding the right roaming plan/carrier, and educating employees on how to use mobility overseas pays off significantly.
What happens to a device when an employee leaves the company? Often, it's handed over to a manager and dropped in a desk, never to be used again. Mobile Carriers love these zombie devices because companies never use the services they're continually billed for each month. Knowing how to manage zero-use devices saves money, but you need to know exactly when to cancel those lines. After 30 days? 90 days? If an employee is on maternity leave or sabbatical, should the line be suspended or cancelled? What if these lines are emergency response lines that are rarely (if ever) used, but need to be maintained just in case? All these scenarios must be considered.
While it's getting more and more common for mobile carriers to offer unlimited minutes and text, data continues to be something that needs management if pooled. Even if you aren't pooling plans (most European markets are consumption-based), being able to manage those lines ensures that users are compliant with company guidelines and avoid unexpected overage expenses.
Almost all activities for mobile carrier-enabled devices require some type of interaction with mobile carrier systems. While Application Programming Interfaces (APIs) do exist for certain scenarios, many mobile carriers' IT systems are an aggregation of past technologies and require manual data entry to properly process program activities (new orders, upgrades, activations, feature changes, plan changes, cancellations, etc.). Each of these tasks, besides taking time, leaves room for human error. With one wrong keystroke, a phone is shipped to the wrong address, an employee is enrolled in the wrong plan, or the wrong line of service is cancelled. Automating these tasks speeds up turnaround times and eliminates human errors.
Proper Visibility to Data/Reporting
Mobility programs can generate a lot of data. Who is currently enrolled in the BYOD program? What was the bill for a specific line or program last month? Which former employees still have devices assigned to them? What is my average spend across all carriers, individual carriers, or compared to peer companies? This is just the tip of the iceberg. Simple reports can be created and massaged within Excel, but more complicated reporting is much harder and requires more robust functionality. Being able to push and pull relevant data to the correct end user (manager and subordinates, business unit head and employees of that business unit, mobility administrator and all users, etc.) is critical to monitoring, managing, and tweaking your program for optimal success.
Mobility and security go hand in hand. Employees walk around with easily misplaced devices that contain sensitive corporate data and network access. From email to apps to files, each has the potential to be a ticking time bomb. Properly managed security involves a lot of moving parts: policy control, Enterprise Mobility Management (EMM), hardware management, software updates, and more. New threats arise daily; it's imperative that companies keep all these moving parts monitored and current.
Global Program Management
How do you manage your global program for users in different countries? How do you compare costs when you have so many different currencies? Managing the variety of region- and country-specific cultural and language barriers can be a full-time job. Successful global programs carefully review their end users' needs to standardise and regionalise certain features. Without review, a company can quickly find itself with a wide variety of inefficient programs.
We've seen more and more enterprises deploying company-specific apps to their workforce. App management involves not only deployment, but the monitoring, updating, and possible revocation of apps due to changing roles or an exit from the company. In addition, you need to manage licenses and upgrades. All of this requires a secure environment to ensure users have role-based access to critical apps that help keep them productive. Mismanagement in this area can lead to fines, security vulnerabilities, paying for unneeded licenses, and inefficient processes.
Who pays for the mobility program? Should payment be based on usage or what was contracted from the mobile carrier? Does one cost center (IT?) pay for mobility or do individual departments pay their fair share? Often, we see different divisions of the same company accuse one another of under-paying and overconsuming, leading to inefficient, overly expensive individual programs for each segment of the organisation. Allocating the appropriate charges to each end user's department is critical to ensuring employees are held accountable for the cost of their actual usage. Communicating usage and costs with employees leads to greater program accountability.
"Inventory" can reference many different resources in a mobility program: the number of cold devices that are waiting for deployment, the number of active devices on company programs (CL, BYOD, COPE, etc.), the number of Machine-to-Machine (M2M) and Internet of Things (IoT) devices deployed within a program, as well as accessories, apps, or EMM licenses. Effectively managing these resources can significantly reduce costs. For example, knowing where spare devices are when a user breaks her device may save the company €800 and prevent an unnecessary new phone order. Understanding where all your IoT devices are located is even more important because not all of them are GPS-enabled.
HR Policy/Procedures for Exiting Employees
How do you want to handle an employee's mobile device when they leave the company? Should they get to keep their number? How long before they need to leave the corporate account? Keeping track of who owns these assets is important to determine and include in your mobile policy. Without taking formal steps, corporate data can be exposed when these devices are lost or resold to third parties. Trade secrets can be stolen, backend vulnerabilities can be exposed, and legal fines or punishments could even result from a device falling into the wrong hands.
Inactive Employees with Active Devices
While zero-use devices are often the result of an employee leaving the company without deactivating her device, the opposite can happen if an employee leaves with her active device and network service. Ensuring they have ported or transferred that service to a personal account avoids cost and, potentially, legal liability.
Mobile Carrier Contract Reviews
How do you manage your mobile carriers and ensure their best pricing is your best pricing? How often do you check? Do you have minimum-spend commitments or other triggers that could help or hurt your total spend? What terms have you negotiated that can be overlooked day-to-day, like Early Termination Fee (ETF) waivers? Mobile carriers aren't highly incentivised to make their billing and contracting clean and easy. Managing this element alone can be a full-time job.
How are employees interacting with your mobility program? Do they have to email somebody or fill out physical paperwork? Is there a home-grown IT system or a general procurement system used for ordering everything from paper clips to servers? What happens when larger programs are implemented, like mass upgrades, migrations, or changing from Corporate Liable to BYOD (or vice versa)? There could be an angry mob of end users that need help activating, replacing, upgrading, or configuring their devices. Enabling a system that allows end users to self-service their own issues while reminding them of corporate wireless, usage, and security policies is ideal for relieving pressure on internal IT resources and maintaining a high end-user satisfaction rate.
Approving the wide variety of mobility requests is key to a functioning program. When do employees qualify for a new device? How many approvals are needed if an employee picks a certain carrier, device, plan, feature, accessory, or app? How do approvals work if a program administrator is on vacation—can they delegate that responsibility? Who approves executives? Should they be allowed immediate access? Tightening these requirements can increase both visibility and efficiency in a program.
Too often, we find customers hate their current Mobile Device Management (MDM) or Enterprise Mobility Management (EMM) provider. The conversation typically starts, "I hate , and want to move to ." These company names are used interchangeably, and when we dig in, they feel their current provider is missing functionality or robustness they need. Often, by simply reconfiguring that environment, all perceived gaps can be eliminated. This technology is critical for ensuring corporate compliance, lost device wipe capabilities, and other features—it's imperative this solution is managed properly.
Deployment Tools (VPP/DEP)
When a new employee joins the organization and orders a phone, how does it arrive? Do they need to set it up themselves? Or does a Device Enrolment Process (DEP) allow users to simply turn a device on and go? This becomes even more critical during large-scale deployments where thousands of devices and Volume Purchase Program (VPP) apps are going out at once. Being able to automatically configure these devices is key to ensuring that employees save time (and a call or two to the service desk) when they receive them. It also locks down the device to company specifications as soon as it's activated.
As you can see from this list, there are many things to consider when running an efficient and secure corporate mobility program. Most companies do a good job managing all these moving parts. However, even one missed check in this list could lead to huge consequences when it comes to cost, efficiency, employee engagement, and/or security.
Do you need a partner that has your back and can help protect your program's success?
Talk to one of our enterprise mobility experts today.